The Reality Plan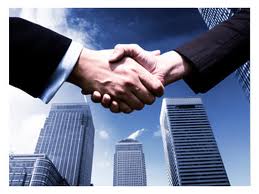 Every successful entrepreneur knows the value of long-term strategic planning. Remarkable few find the time to do it. There are excellent reasons for this gap between theory and practice.
As an owner of a privately held company, you spend your life on the frontline of the business. You deal head-to-head with harsh realities and expected challenges. By nature you are probably adaptive, opportunistic and decisive. Not surprisingly, yours is the hardest environment for reflective thinking.excellent reason for this gap between theory and practice.
Yet, as you well know, there is a severe cost in lacking a strategic perspective. You are liable to work all hours, much of the time in reactive mode. Even though you love your company and believe in your product, the dream that called you into the business recedes further and further towards the horizon.
Our goal for you is freedom, and what freedom means is up to you. It may be freedom to devote more of yourself to the business, doing what you do best at a higher level of creativity and leadership. Or it may be freedom to move on to new ventures.
Vanderbilt CPA Group Consulting Services
Small Business Accounting & Bookkeeping
QuickBooks Services
QuickBooks Setup
QuickBooks Training
Payroll
Part-time CFO Services
Compilation Report
Cash Flow Management
Bank Financing
Strategic Business Planning
Business Valuation
Succession Planning
Strategic Business Coaching
New Business Formation
Non-Profit Organizations
Internal controls
A Map You Can Use
Whatever your objective, strategy is the key.
By strategy we mean something strictly practical: a step by step plan that will get you from where you are today to where you wish to be in the future. That means knowing both ends of the spectrum. It involves a vigorous reality check on the current value and status of your business. And it requires specific measureable goals, with precise timelines.
In between, there are steps to be made, probably on all the key aspects of your business: finance, management, operations and marketing. We have the skills and resources to guide your through this.
We have the know-how and strategic technologies that are common in corporations, yet we understand first-hand the realities of entrepreneurial life
We focus simultaneously on your personal and business goals, never letting the one eclipse the other
We integrate proactive tax strategies within the business plan, rather than adding it as an afterthought – with dramatically positive consequences.
At Vanderbilt CPA Group, we have a passion for what we call "the business of business". If you think we may be the right team to help you with yours.
Call for a business consultation today. 616.954.9250
Or send us an email at jsvanderbilt@vanderbiltcpagroup.com